Impressions that count
Be proud of your business, give yourself the confidence you deserve to guarantee your sales.  We understand that first impressions count, and it is business etiquette to have an exchange contact details between you and your customer.  Make sure your presence is felt in detail and in quality because leaving a great impression usually ensures you will get the business.  Find out how Digital Elementz can help you design your business cards that match your brand guidelines.  We make you look good online and on paper.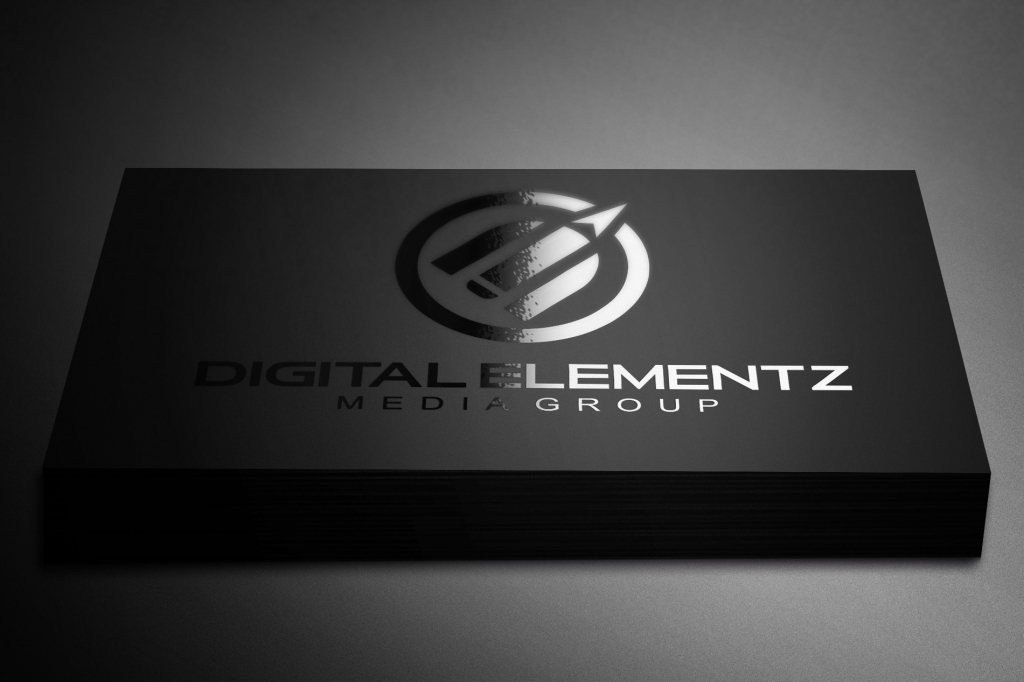 Business Card Options
Standard Business Cards
High quality prints and paper
16pt Matte or Glossy Cards
Our standard cards are one of our most popular products because they are great in quality and price.  They are printed on a 16pt card stock and come with finishing options of matte, dull, or gloss.  Choose between straight cut or rounded corners.
Business Card Pricing
Business Cards
16pt Card Stock (Double Sided)
Matte or Gloss Laminate
250 @ $25.99
500 @ $35.99
1000 @ $45.99
2500 @ $99.99
5000 @ $149.99
Premium Cards
16pt Card Stock (Double Sided)
Silk Matte or Spot UV
250 @ $45.99
500 @ $55.99
1000 @ $165.99
2500 @ $179.99
5000 @ $199.99
Luxury Cards
16pt Card Stock (Double Sided)
Soft Touch / Foil
250 @ $225.99
500 @ $235.99
1000 @ $245.99
2500 @ $299.99
5000 @ $349.99