Your #1 Digital Media Supplier
Work smart, not hard
Digital Elementz is a creative agency that provides your business with digital media services through marketing materials and online solutions with tangible results that help your business grow. We deliver high-end premium products at affordable prices and our work is custom and unique. We pay close attention to detail and thrive on the success of your business. Our robust discovery process helps us understand exactly what you need so that the outcome of our products and digital media services, exceed your expectations.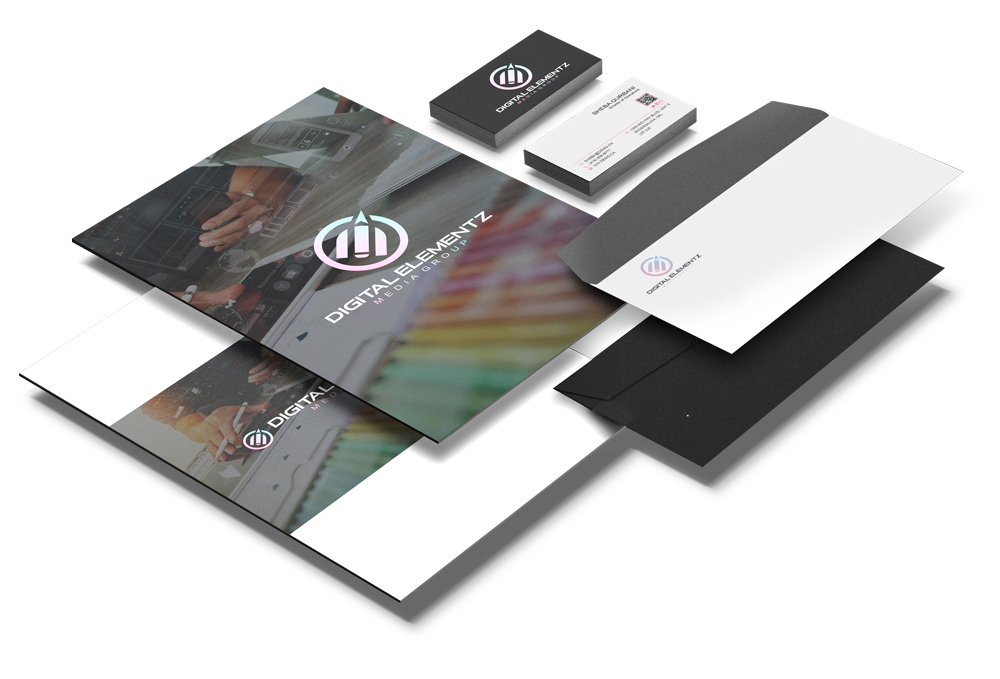 A Digital Media Supplier that deliver results
We do more than just graphic design, print and web. We take your ideas from concept to design to finish with all the tools and resources you will need to launch your product or service. Together we can plan and outline projections of your ideas and reach beyond the limits of our potential. Over the years, we have mastered the fundamentals of building a business, the branding process, and evolving the business with profitable outcomes. By discovering the essentials required in the physical and digital world, we know exactly what's required and the steps needed to take these ideas and turn them into turn-key profitable business solutions. Finally – a professional and creative team that you can rely on any time and on-demand. Not to mention, we work alongside many auxiliary companies that have amplified our services and products to better serve your needs.

Thank you for giving us an opportunity to assist with your digital needs.  Feel free to contact us with any inquiries, questions or concerns.  We love to hear from you and we appreciate any feedback on how we can better assist you.  Contact us today and get a free estimate.
Our support is available during regular business hours.
Monday-Friday: 9am to 5pm
Saturday: Closed
Sunday: Closed
Please note, due to the nature of our business, we often travel to other locations to provide client services during business hours. Please contact us and set up an appointment prior to visiting the office to ensure we will be available.  Schedule a meeting online here.